To start the New Year off right, we wanted to bring you a list of our "Top 14 Favorite Things in 2014" that you can take advantage of this year:
1. ScholarCon is the "unconventional convention" where high achievers meet in Orlando this July to collaborate, celebrate, and innovate. You don't want to miss out! Learn more and register here. www.scholarcon.org
2. In 2014 you could save on GEICO car insurance with a Special NSCS Member Discount!  Get a free no-obligation quote. https://www.geico.com/landingpage/go51.htm?logo=17812
3. You can experience the adventure of a lifetime and enhance your degree by studying abroad! Learn more about studying abroad this summer with NSCS Academy Abroad Thailand. http://www.educationabroadnetwork.org/NSCSAcademyAbroadThailand.html
4. NSCS is awarding $2,500 scholarships to members who have made an impact within their chapter or the national organization through the Thanks a Million Award. Apply here! https://mynscs.secure.force.com/ThanksaMillion
5. NSCS members save up to 20% off Lenovo PCs and receive free shipping. Save even more with limited time offers. www.lenovo.com/nscs
6. Get a jump on your test prep with Princeton Review. NSCS members save 15-20%.  www.nscs.org/princetonreview
7. Deadline Extended: Our partner, Universum, has extended their survey deadline to January 6th for NSCS members. Tell future employers what matters to you and you could receive a $2,500 scholarship! https://start.wetfeet.com/survey/usss/nscs
8. Forget about other LAME care packages. Take advantage of a PijonBox subscription, and receive awesome monthly boxes filled with healthy snacks, personal care items, essential supplies and fun gifts! Save $10 today at pijonbox.com with code NSCS2014LIST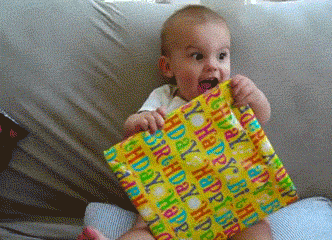 9. 12% off your T-Mobile bill this New Year.  https://www.t-mobileadvantagedirect.com/?cid=58BAD4FC-ABEB-4E45-BDDA-C74861E08F7B-0-0
10. NSCS members get exclusive access to Premium Gradschoolmatch.com for free! Get an edge on grad school admissions at gradschoolmatch.com.
11. As an NSCS member you're eligible for an exclusive prescription drug discount- click here to find out more. http://www.rxcut.com/RXC819/en/Landing3.html
12. Do you have an idea but need some help getting it off the ground? Trust your "crazy idea" and apply for the NSCS Founder's Award! NSCS will award $20,000 over two years to enact ambitious business proposals. Apply today! https://mynscs.secure.force.com/Founders_Award
13. Didn't get the gifts you wanted for the holidays? Visit the NSCS Store to stock up on sweatshirts, flip flops, umbrellas and more! Our Geek shirts for both men and women are in stock in the new colors that you voted for. Get yours today! http://www.mssonlinestores.com/nscs/index.php?categoryID=101&show_all=yes
14. First in the Family Scholarship Fund – One in three incoming freshmen is the first in the family to go to college. We need your support to help these students and remove financial barriers to their collegiate success. Visit www.nscs.org/fif to make your contribution to the First in the Family Scholarship Fund.
Some discounts, coverages, payment plans and features are not available in all states or all GEICO companies. Average savings amount based on national GEICO New Policyholder Survey data through February 2013. Discount amount varies in some states. Discount is not available in all states or in all GEICO companies. One group discount applicable per policy. Coverage is individual. In New York a premium reduction may be available. GEICO is a registered service mark of Government Employees Insurance Company, Washington,D.C. 20076; a Berkshire Hathaway Inc. subsidiary. © 2013 GEICO