Most of us have a dream but only a few of us possess the attributes necessary to bring our dreams to fruition. Those who desire to build their dreams understand that dreams don't just fall out of the sky. They understand that there is a methodical approach to launching their dream. Nonetheless, most of us are ignorant to the necessary steps required to launch and operate a successful business venture. We are not ignorant because we haven't the desire to venture but rather we lack the education, information, and resources to successfully launch and operate the business of our dreams.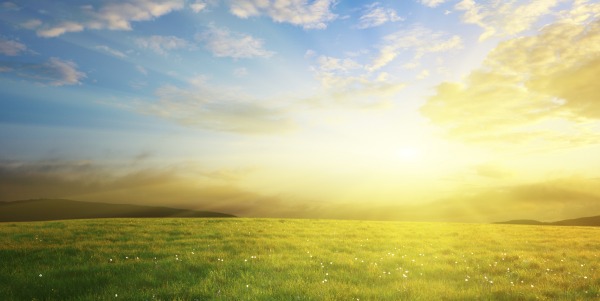 In order for you to succeed at anything you must invest yourself in the necessary steps to understand the process of what it is you wish to succeed in. Whether that be a small business, or a nonprofit organization, or a magnanimous venture with global implications you will need to learn the many different aspects of business like management, finance, marketing, and business operations. Most entrepreneurs believe they need a four year degree, in business or marketing to start a business, but that is not necessarily true. Though a degree is very helpful serious entrepreneurs intuitively know what they must do to succeed, and what they are unable to learn they glean by surrounding themselves with qualified professionals and credible resources to support and direct their efforts. With this article and through subsequent articles I hope to provide insight and direction for understanding these steps.
Once you have answered a few basic questions you will be able to determine whether you should proceed with your dream or not. Your dream is only successful when it can compete for a profitable return.
Your first step will focus specifically on developing a business plan. A business plan is important in order to identify your business model, to determine the marketability of your product or service, and to present a comprehensive plan to potential investors and lending institutions to launch and grow your business. "A business plan should be a work in progress. That's because your business will evolve over time, and be influenced by outside factors such as the economy and local conditions (SBA.gov).
Developing a business plan requires an exhaustive detail of the various aspects of operating a business. You will have a couple of options when you begin to layout your business plan. You may choose to hire a firm or agency to prepare a business plan for you, or you may wish to utilize support services to assist you in preparing the plan yourself. Most local Universities have subsidized programs funded through private corporations that provide small business development services that will instruct and guide you. These services are usually free but some institutions offer a condensed course that you can enroll in. You may wish to utilize a generic template or software and simply fill in the blanks. Hiring an agency can be rather expensive but will provide you with a professionally prepared business plan. On the other hand, if you have the time to prepare your own business plan, you may save several hundred dollars while gaining valuable knowledge.
The Business Plan should provide the critical information that investors and lending institutions require to finance such endeavors. Standard business plans present an executive summary, which overviews your business plan and your model for operations. Your business plan should also include your mission statement, the legal construct of the company, e.g., LLC, Sub Chapter-S Corp, nonprofit, etc…,and give detail to the product and or services you wish to market.A complete market analysis which includes viability, targeted markets, and size of the business should also be included.Your plan should also include a detailed advertising strategy. Finally, most business plans will provide financial projections, income statements and balance sheets. There is other categorical information that should be included in your business plan such as employee costs, facilities and utility costs, comparative data, operations, and much more.
These different categories of your business plan should be exhaustive and supported by credible data. Your best approach to preparing your business plan is to acquire as much resource about writing a business plan as you can. These resources will go a long way in helping you prepare your plan but will not prevent you from having to do the research, surveying the viability of your plan,gathering the information, or producing honest numbers that will prove your venture profitable. This is the hard work that you will have to do. I personally utilized the services provided by Duquesne University Chrysler Corp. Small Business Development Center.
An average business plan requires about 120 man-hours to produce and, if you do it yourself, it may take you even longer. In the end, however, a well-produced business plan will serve you well when applying for financial support, continuing to grow your business, and keeping you on target toward success.
In my next article I will divulge some tips I discovered when I prepared my own business plan. I will provide you with information to expedite the process, quick-steps to help you gather hard-to-find data, and I will give you some pointers on how to present your business plan.
The hard work will be up to you and there is no guarantee that your dream-career will be a viable one. Often times the business model does not survive the scrutiny of sound business practices, but you will not know until your business plan is complete. The best advice I can give anyone is to remain diligent, be honest, and accept the results.
Lori Alissa Wright is a 50 year old transgender who has owned and managed an electrical contracting company for the past twenty years. She has raised 4 children and has 2 grandchildren. In her spare time she enjoys writing and composing contemporary music arrangements. Upon her decision to transition, she began dissolving the corporation and returned to college to pursue her dream. She is an NSCS member at Kaplan University where she is pursuing a master's degree in Psychology and a doctorate degree in Social Anthropology. She hopes to earn the credentials to bring to public debate her lifelong experience with transgenderism.