Mountain climber Aron Ralston's appearance at the University of Texas in April was remarkable not only for the story he wanted to share, but because he was still alive to tell it.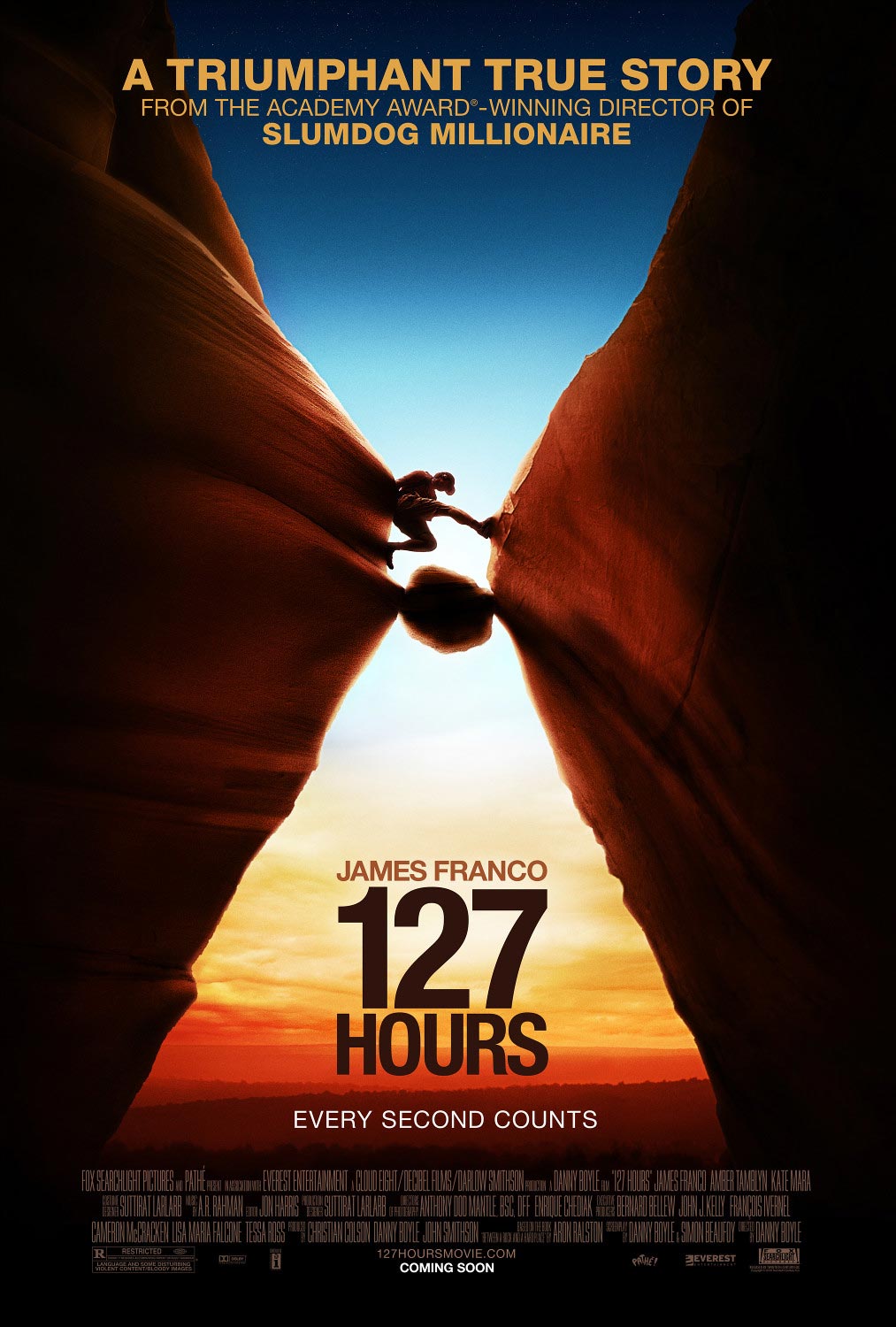 While exploring Blue John Canyon in southern Utah in 2003, Ralston was forced to amputate his right forearm with a dull, cheap multi-tool pocketknife after an 800-pound boulder pinned his arm to a canyon wall. Miraculously living to tell his tale, Ralston detailed his accident in a bestselling book Between a Rock and a Hard Place, which was turned into the Oscar-nominated film 127 Hours.
"If you're ever having a bad day," Ralston joked, "think to yourself: 'have I had to drink my own pee today?'" Ralston attracted a large crowd of UT students, walking them through his horrific five-day entrapment within a deep, remote canyon, surviving only on a small amount of water and then, his own urine.
Ralston said completely alone in that canyon, the only solace he found was reliving memories he shared with family and friends, and leaving them goodbye messages on his video recorder. Ralston reminded us that while it's easy to get caught up in school, work, and day-to-day routines, what truly matters are the people we love, and the memories we've shared with them.
"When it comes down to the end of it," he said, "I'm not thinking about the accomplishments of my life. It's more than that . . . it's the relationships. They gave me strength."
Ralston graduated at the top of his class from Carnegie Mellon University, with a degree in mechanical engineering. He went on to work as an engineer for Intel, and eventually quit and moved to Colorado to pursue his dream of being a "mountain guy." Ralston stressed that while it's great to have a secure job and make good money, what truly matters is finding your passion and following it wholeheartedly.
Since Ralston's miraculous escape from the canyon that could have been his grave, he has helped design radical prosthetic devices that allow him to continue his ambitious outdoor adventures. Ralston has since been the first amputee to raft through the Grand Canyon, and to have solo-climbed all of Colorado's sky-high mountains.
However, it's not the solo adventures that matter to Ralston any longer. He shared pictures of his 14-month old son, detailing the hikes they take together as father and son. He also showed pictures of his recent journey to the top of Mt. Kilimanjaro that he braved with his sister.
Ralston reminded us that life is not about the things we accomplish by ourselves, but the memories we make together with loved ones that truly hold meaning. "What a precious commodity it is to have time," said Ralston, "and to share it with other people."
To learn more about Aron Ralston's incredible story, be sure to check out the film 127 Hours, by the Oscar-winning director Danny Boyle. Also, you can watch all 6 parts of the Dateline NBC episode featuring Ralston on YouTube. His appearance at the University of Texas was part of The Texas Cowboys Lectureship.
Photo courtesy of Lily Angelle.
Lily Angelle is a sophomore Radio-Television-Film major at The University of Texas in Austin, TX. She hopes to one day be a cinematographer or screenwriter. In her spare time she enjoys going to concerts, and often writes music reviews for the blog "30 Days Out." Lily's favorite bands are Weezer, The Beatles, and The Velvet Underground. You can often find her studying on campus in the Cactus Cafe, or around Austin at Home Slice, her favorite pizza place.