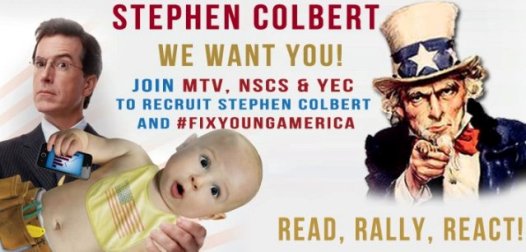 Our government is deadlocked by partisan politics. Youth employment is at a 60-year low—the lowest level recorded in U.S. history since 1948. Student loan debt just topped $1 trillion (and default rates are rising quickly).
And even though we're paying top-dollar for college, college isn't necessarily giving us the tools we need to create our own jobs.
In the 2011 Young Entrepreneur Council/Buzz Marketing Group annual youth entrepreneurship survey, 88 percent of young people said that entrepreneurship education is vitally important given the new economy—and yet 74 percent of college students had no access at all to entrepreneurship education on campus. When resources were available, most young people felt they were inadequate.
At first glance, it looks like we're screwed. But we young Americans are optimistic in spite of all the negativity—and we're showing older generations that we can and will succeed, regardless of the job market, by creating jobs for ourselves. According to the 2011 Young Entrepreneur Council/Buzz Marketing Group annual youth entrepreneurship survey, 23 percent of young people started a business as a result of being unemployed. Fifteen percent started a business in college. And let's not forget our veterans, who are twice as likely as other Americans to own businesses.
It's high time our nation's leaders pitched in to make it easier for young Americans to thrive—which is why the Young Entrepreneur Council (YEC), and partners like Junior Achievement, Babson College, Codecademy, Venture for America and College Hunks Hauling Junk, have identified a handful of solutions that are already successfully fostering business creation by young people as part of our #FixYoungAmerica movement. Some of the solutions we're already proposing include:
Student loan forgiveness or deferral for young entrepreneurs, using the precedent set by Income-Based Repayment (IBR);
Franchise ownership as a viable alternative path to self-sufficiency (in lieu of college or MBAs) for aspiring entrepreneurs and veterans;
Graduating more entrepreneurs from our K-12 schools, community colleges and four-year colleges through entrepreneurship education, integrated entrepreneurship programs, technology education initiatives and nonprofit partnerships;
Encouraging all 50 states to adopt Self-Employment Assistance (SEA) programs, so unemployed young people can use their UI benefits to fund a new venture;
Fostering innovation, new company creation, and new "Silicon Valleys" in regions across the U.S., including underserved regions and cities in economic decline.
But this is more than a conversation or a set of recommendations from leaders—it's a movement. And we need young Americans (who will become the leaders of tomorrow) to be involved in making this happen and sharing their own solutions to unemployment.
In order to take the campaign to the next level, we teamed up with The National Society of Collegiate Scholars to launch a nationwide #FixYoungAmerica rally on April 19th, 2012 on 300+ college campuses across the United States.
With your help, we can make real young Americans' voices and solutions heard—and reach our goal to get the attention and support of the great American hero, Stephen Colbert.
We Must Rally to #FixYoungAmerica
If you're tired of being told you won't make as much money as your parents—or that the job market is the worst any generation has faced in 60 years—then you are #FixYoungAmerica. And this rally is your opportunity to make that crystal-clear to the decision makers in this country.
Here are four ways you can help right now:
From the Arab Spring to the Tea Party, from Occupy Wall Street to the SOPA and PIPA protests, we've seen the power of what like-minded individuals can achieve. We invite you to join us as we band together to tell our nation's leaders that it's time to #FixYoungAmerica.
Scott Gerber is a serial entrepreneur, internationally syndicated columnist and TV host, and the founder of the Young Entrepreneur Council. He is also an active angel investor and author of the book Never Get a "Real" Job. He has been featured in the New York Times, the Wall Street Journal, TIME, CNN, Reuters, CBS Evening News, MSNBC, US News & World Report, Fox News, Inc. and Entrepreneur.
The Young Entrepreneur Council (YEC) is an invite-only nonprofit organization comprised of the world's most promising young entrepreneurs. The YEC leads #FixYoungAmerica, a solutions-based movement that aims to end youth unemployment and put young Americans back to work.